Pulse in Trosa Gästhamn (harbor) or the tranquility of nature on one of our golf courses or mtb arena? We have both.
In Trosa, you'll find RV parking in the guest harbor. The Swedish word for these parking locations is "ställplats".
Trosa has restaurants, cafes and shops in a cozy environment lined with beautiful old buildings. Trosaån (the Trosa stream) with its promenades divides the small town in two. Enjoy the pulse of summer or the calm of other seasons.
At the two golf courses, Åda and Trosa, there are a number of sites intended for mobile homes. Both courses have a restaurant and if you don't want to play golf, they are both scenic. Åda Golf & Countryclub has padel courts and next to the golfcourse is a trailrunning path, "the Åda wild boar path", which you can walk or run.
For those interested in mountain biking, we can recommend Bergs Gård. Read more about Bergs Gård here.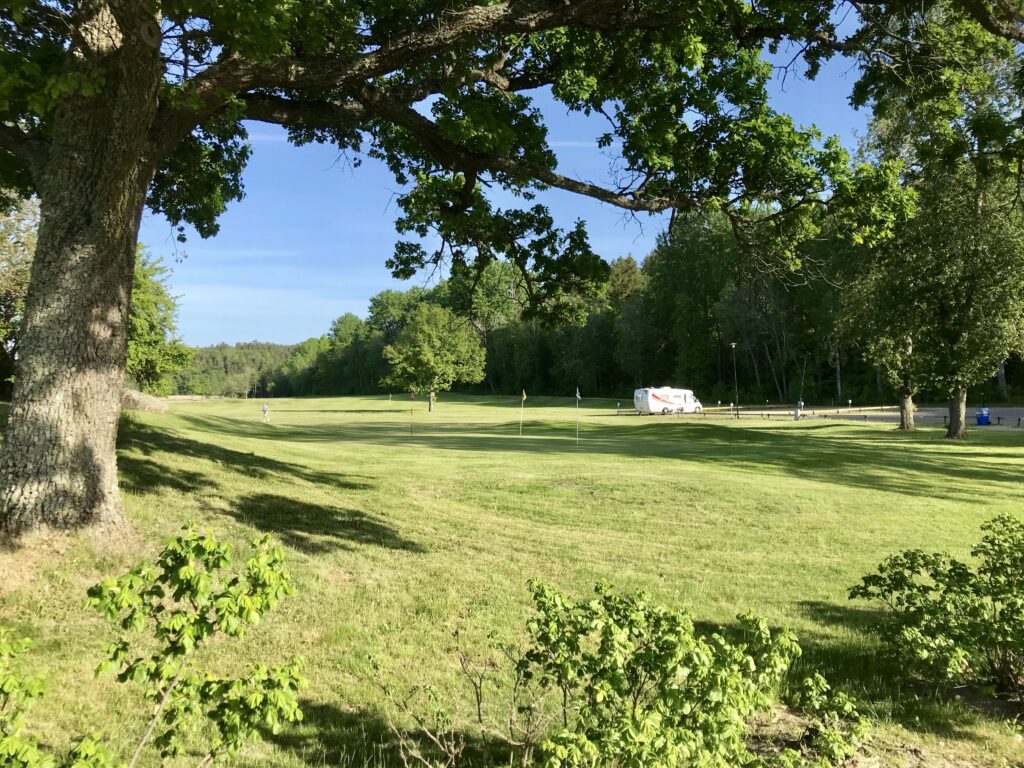 Trosa has one campsite, Trosa Havsbad and camping. They have both glamping and cottages for rent as well as spots for tents, campervans and caravans. If you would like to know more we have an article about
Trosa Havsbad and camping here
.
Glamping and hammock hotel
In Trosa there are three places to enjoy glamping. At Havrevreten you will also find the first hammock hotel in Sweden. Do you dare?
Fresh water, shower, gray water and latrine emptying and laundry facilities are available at Trosa guest harbor for a fee. More information at
trosanyagasthamn.se
6 RV parkings with electricity
13 RV parkingspots
Service facilities
Service facilities are included when renting a parking spot. Possible to use for a fee, book HERE.
Campervan
Caravan
Tent
Glamping
Cottages
Electricity
Service facilities
Trosa Golfbana (golf course)
10 RV-parkings with electricity
About 100 m from service facilities, restaurant and golf shop
Åda Golf & Country Club (golf course)
4 RV-parkings with electricity
Near restaurant
Possible to use toilet and showers during opening hours 
Maximum 3 nights
Make a reservation at +46(0)156-182 90
Bergs Gård (farm) MTB-arena
6 RV-parkings with electricity
4 spots for campervan or caravan located on natural grass in an agricultural environment where unevenness in the ground occurs
MTB-arena
Farm shop with local products
Café
RV-parking, 24 tim, 0-24
No service
Havrevreten glamping & hängmattehotell